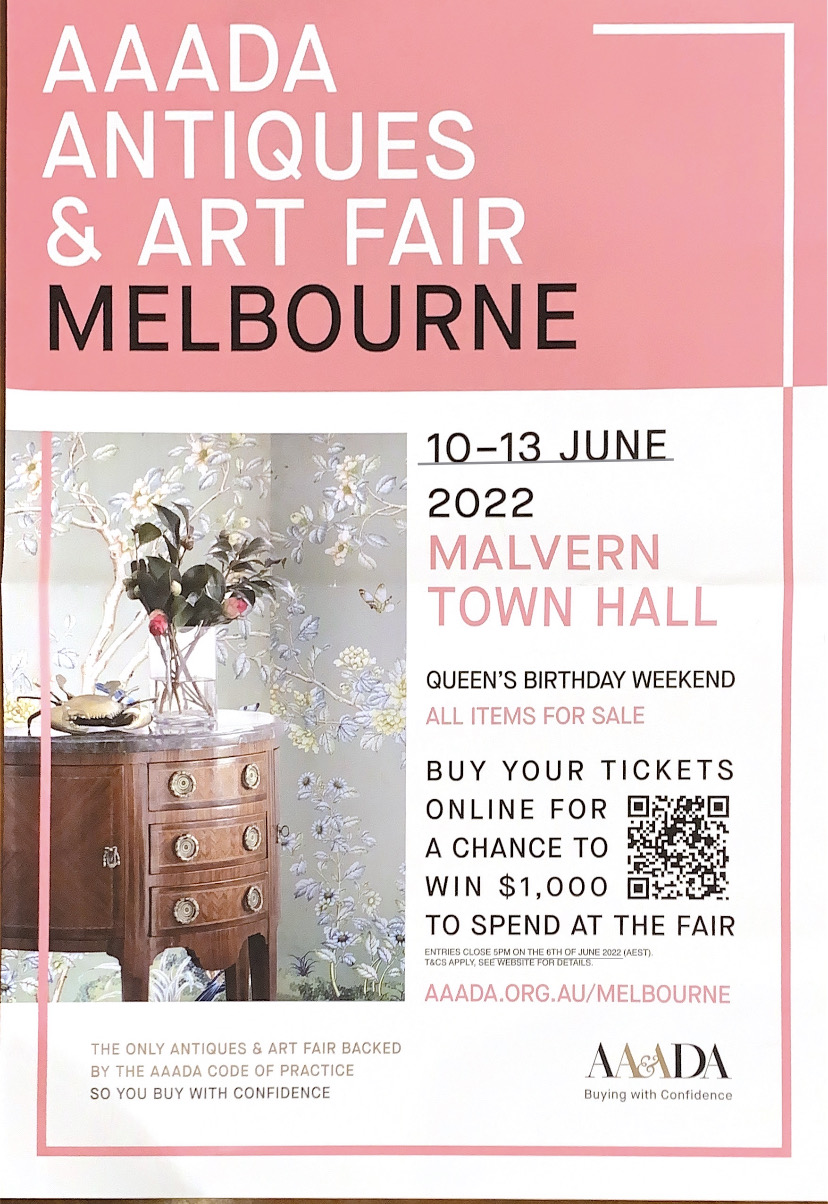 Page Antiques will be part of this fair at the Malvern Town Hall.
Guy and I look forward to seeing you there.
Note our store in Canterbury will be closed Friday 10th June.
From Saturday October 30th Page Antiques Store is returning to our normal trading hours. N.B. Customers will need to check in. We are double vaccinated and require our customers to also be double vaccinated and masked. Printed certificates and medical exemptions will...

ANTIQUES ONE ANSWER TO THE WAR ON WASTE The war on waste programs highlight the problems of a throw away society. But for me it also showed the value of our business that gives objects a renewed life and antiques (100 years old or more) are items that were made to...